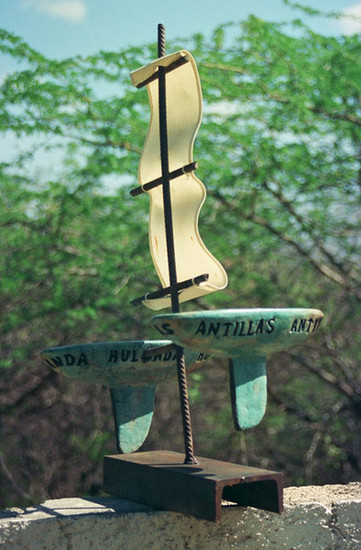 90 x 75 x 60 cm, © 2001, not for sale
Three-dimensional | Sculpture | Ceramics
The project of Paul Cox in 2001 was called 'I came by Boat' My sailboat is a catamaran. One hull is called Antillas. The other hull is called Hulanda. During sailing, depending on the wind and the direction you choose, one of the two hulls will be up and outside the water. The other one deep in the water. And vice versa.