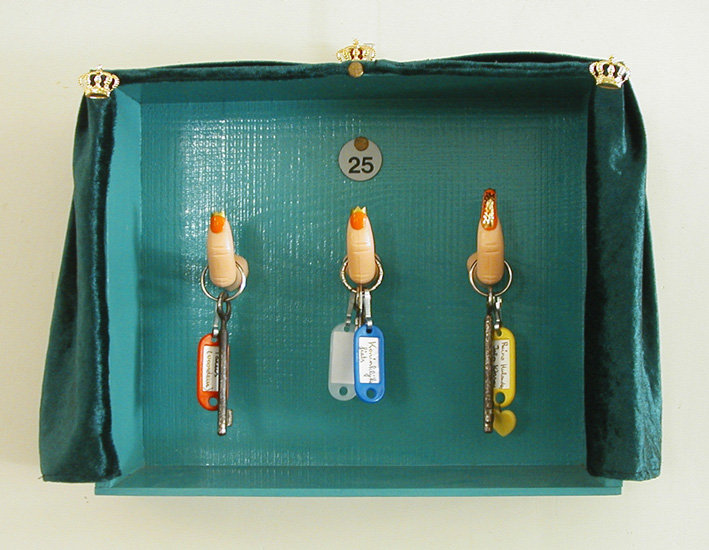 27 x 34 x 9 cm, © 2005, not for sale
Three-dimensional | Installation
In 2005 Queen Beatrix was celebrating her 25th jubileum as a Queen. This was my present. Queen Beatrix could keep her keys in order in this small closet. Royal fingers are holding the keys from the bicicle of the Queen, the 'Gouden Koets' and the frontdoor of the Palace. The most right finger is having a long artificial 'Curaçao' nail. This finger is holding the key to the island Curaçao.