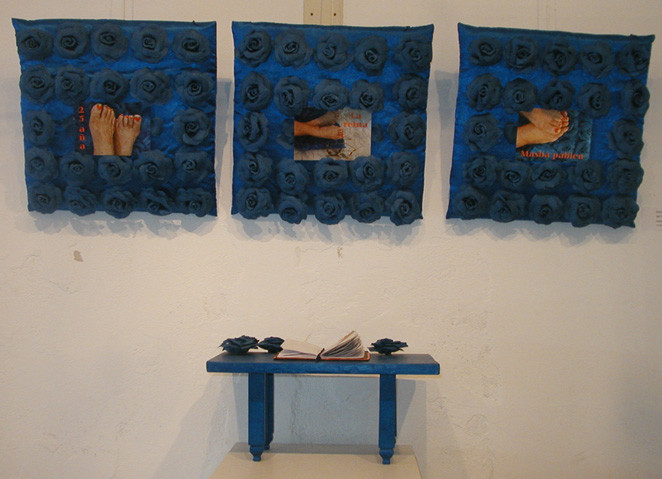 100 x 130 x 30 cm, © 2005, price on request
Three-dimensional | Installation
'Mi ta manda un karchi' In 2005 Gallery Alma Blou organised an exhibition for the 25th jubileum of Queen Beatrix with the theme 'Nos ta bai Hulanda'. 'We're going to Holland to felicitate the queen'. Instead of going to Holland I preferred to send a postcard with very Royal feet to the queen.