I send a postcard (detail)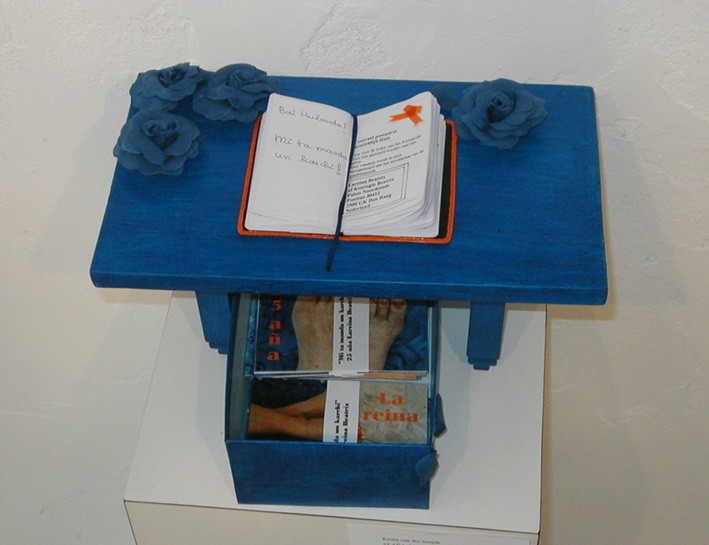 100 x 130 x 30 cm, © 2005, price on request
Three-dimensional | Installation
Below the three cushions with 3 different postcards was a small table with an address book on it. The address from the Queen was written down here. Visitors to the exhibition could buy postcards and send them also to the Queen.